Frequently Asked Questions
I try to respond to you questions and emails as quickly as I can, but its just me doing this and I'm running around after two small boys all day, so I might not get to you email as quickly as you'd like. To help here are the answers to questions I get asked a lot.
Get Exam Ready - online membership
GCSE access is £18 for a calendar year, for all subjects
How long does access last for?
Access is for one calendar year, for example if you sign up on 1st May 2018, you'll have access until 1st May 2019. You may be able to time it so access covers your year 10 mocks and you real exams in year 11.
This is a really good question, and I thought long and hard about starting these questions. All of my videos on YouTube are free to access but they take a really long time to make and the equipment is expensive to buy. I need to charge a tiny amount for these questions to help me make more videos for you.
How do I access the questions?
You need to log into your account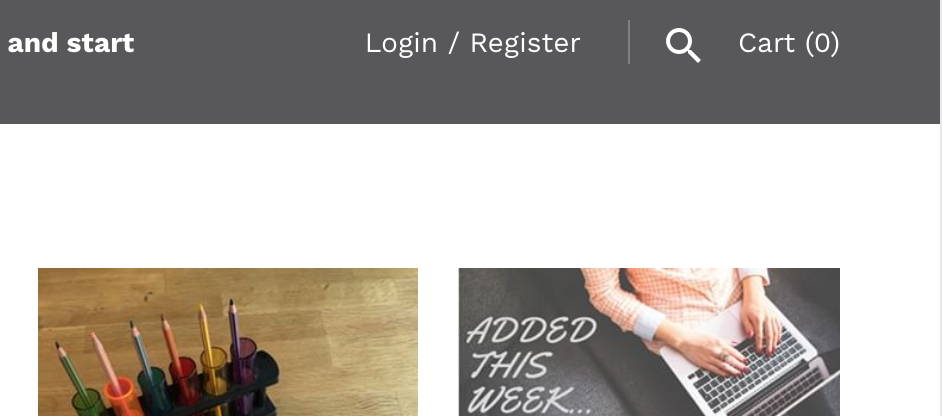 I can't find all the questions.
Clicking on the free sample for each topic will only take you the the page with all the free sample on.
To access the membership only content, you'll need to click on a membership only topic. That will take you to a page with all the questions for that subject.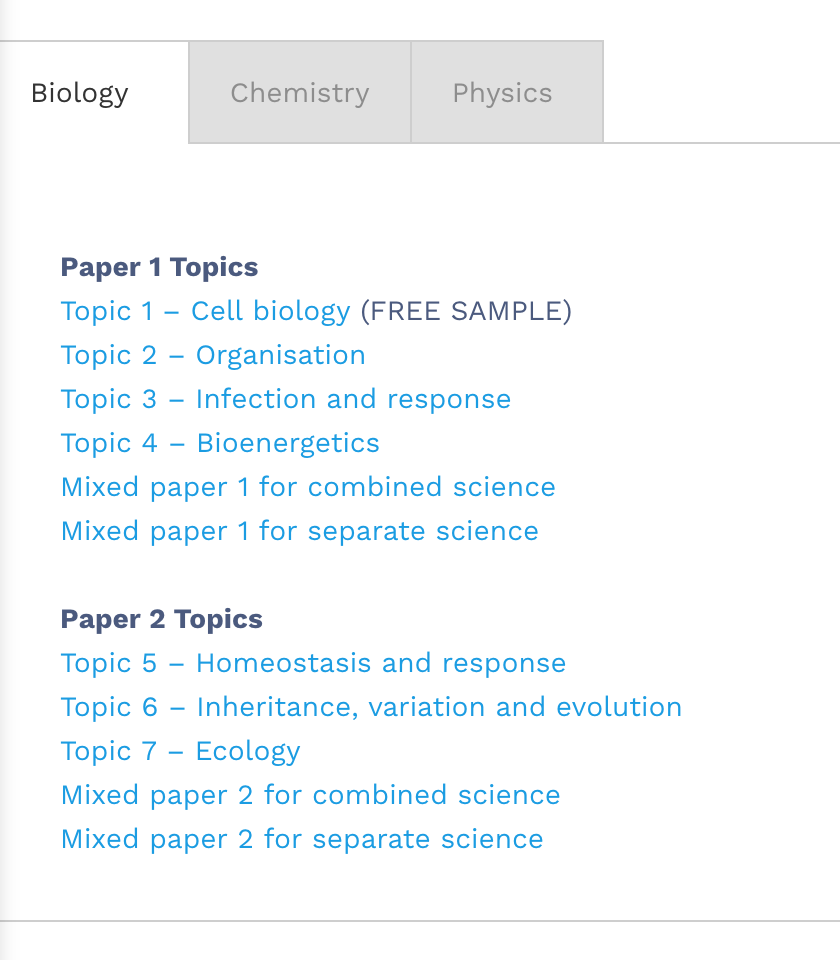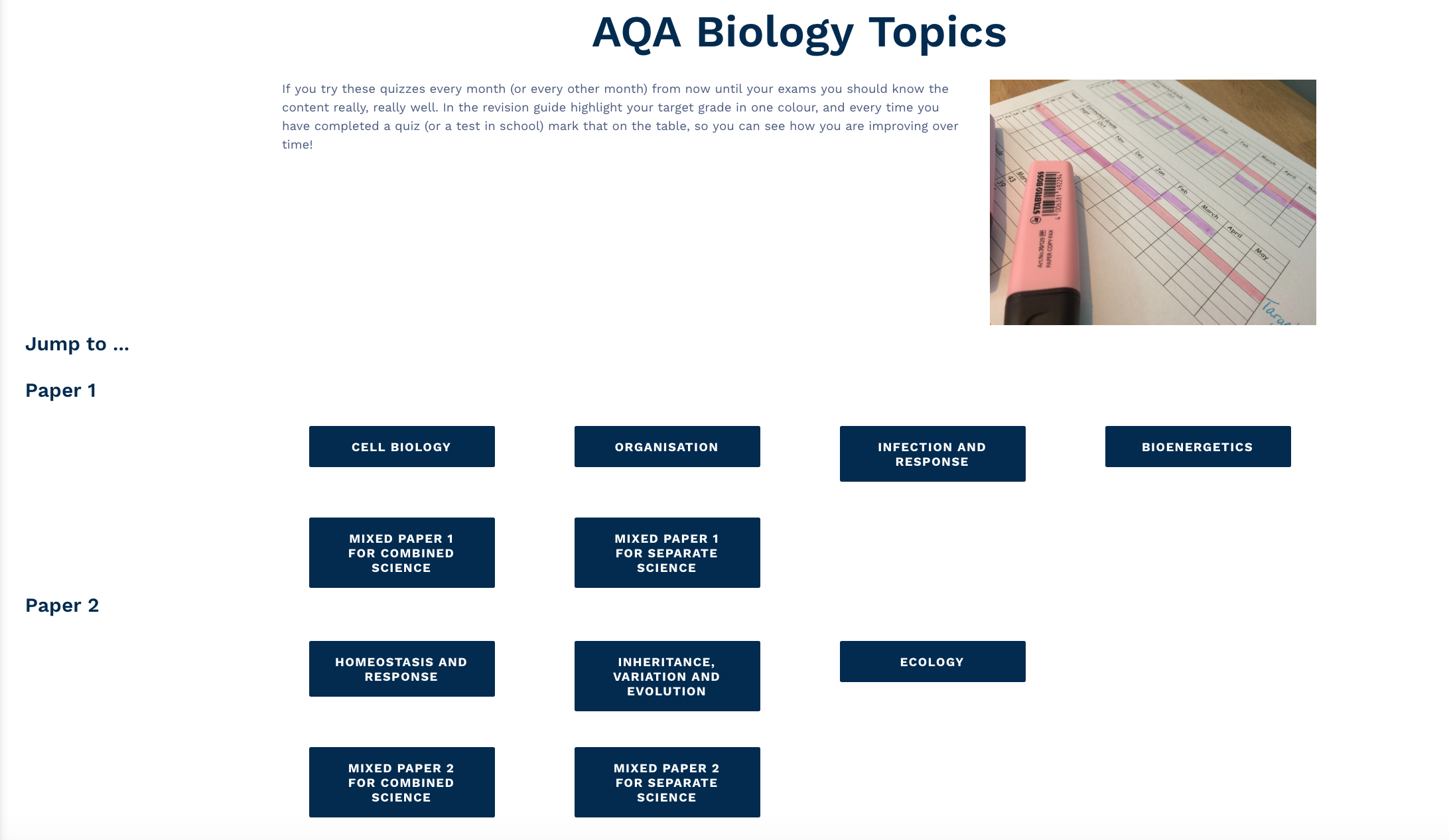 Try resetting you password, if it doesn't recognise your email you may have entered the wrong email address when you signed up. in that case contact me for help.
I didn't get a 'Customer Account Activation' email
There are three possible issues here ...
1 - it's in your junk/spam folder. Check there.
2 - you already have an account (from a purchase) and you've forgotten. Just go to the log in page and ask for you password to be reset
3 - you entered the wrong email on sign up. contact me for help.
I want to cancel my membership
There are no refunds on access or partial refunds after your exams.
But if you don't want to keep being charged after your exams you'll need to log in and cancel.
To do this ...
log in
go to my account
'manage memberships'
cancel
You will get an email conformation.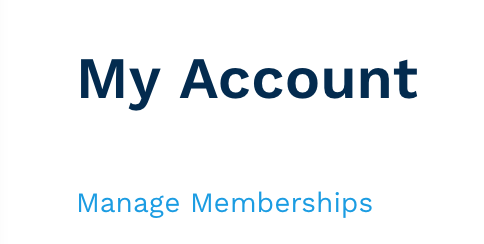 All online multiple choice questions for GCSE, currently science, maths and languages. More and more is going up each week.
I'm only human, and with thousands of questions mistakes will creep in. I correct them as soon as the are pointed out to me please tell me which quiz it is and what the question is, otherwise it will take me ages to find!
Why have I been asked to pay again?
Every August I'm planning on updating the price. The aim of this is to cancel the account for the year 11 students who have finished GCSEs, no longer need access, but who have forgotten they have signed up to auto renew membership.
I don't want anyone to be charged when they don't need access anymore!
But the system isn't working quiet as I hoped and some people who are in year 10 have been charged twice when they still want access for another year. I'm a science teacher - not a web developer! Building this took ages and I've made some mistakes, but I'm trying to fix those mistakes as quickly as I can.
If you still want access to the questions then get in contact and I can give it to you without you needing to pay twice.
This website will continue to run as normal, while the changes are made!!

The plug-in for my website that I've been using to run the multiple choice questions, isn't working as I'd hoped.
So I've found a better solution. The slight issue is that it will take about a year for me to (again) manually input all the question to the new system. I'm starting with A-level chemistry, then A-Level Biology, the the GCSE subjects.
A-Level will be launching on the new site and will be ready in a few months (Jan 2020) GCSE should have moved by summer 2020. Both site will be running in parallel until August 2020, and then we will give free access to the new site to anyone who has a current membership to the old site.
The better solution will allow you to track your progress, have videos integrated with it and have a better layout for questions. It should fix all the problems/issues you guys have been having.
So...
if you're in year 11, sign up here This give you access to access to the questions currently on the site. then you don't need to worry about any changes until we get the A-Level
if you're in year 10, sign up here This give you access to access to the questions currently on the site or wait until the new site is ready. If you sign up to this site we will transfer your membership across to the new site when its ready.

if you're in year 12 or year 13, use the multiple choice questions on this website for free and then I'll annouce the new site in Jan 2020, where you can sign up for full access
I haven't received my order
You should have automatically received two e-mails, the second one from Fetch contains a download link. You can just click on this link and the pdf should start to be download automatically.The advantage to downloading it from Fetch, is that you will be automatically updated if I need to make any changes to the document.If you can't find the second e-mail, try checking your spam folder, or searching your inbox. If you think you've deleted it by mistake or can't find the email, please get back in contact with me.If you visit https://primrose-kitten.fetchapp.com/orders enter your order number and email you will be taken directly to the download page
How can I get Amazon to print it off?
Liquid error: product form must be given a product
Liquid error: product form must be given a product
Liquid error: product form must be given a product
Liquid error: product form must be given a product
Liquid error: product form must be given a product
If you have downloaded the product, then unfortunately I cannot give you a refund
The expiry date for the orders is written in an American format (I can't change it!) so it may look like its much sooner than it really is. You have 3 months from order to download items, you can click the links 30 times. please download and save the items. Contact me if you need the link sent again